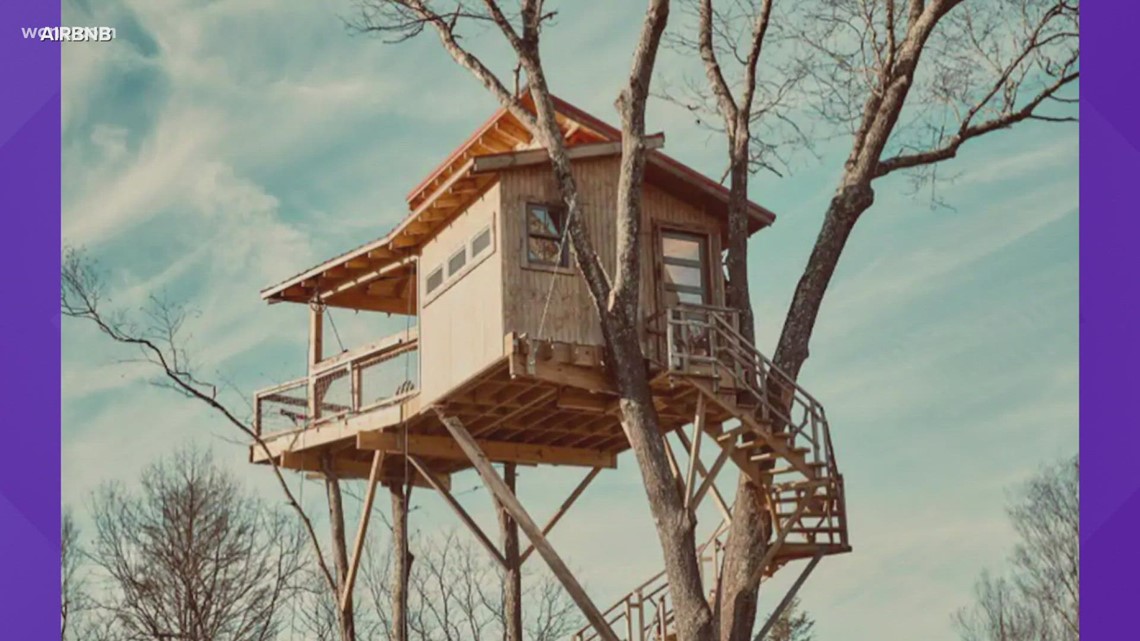 The North Carolina Treehouse, one of Airbnb's most loved items
The Raven Rock Treehouse is located in Fletcher, North Carolina and stands high in a tree in the Eastern Continental Divide. For those unfamiliar with continental divides in America, this is one of six in the United States and marks where multiple drainage basins are diverted to certain bodies of water.
Here's the thing: This particular Airbnb is definitely rustic.
It's in the middle of a 40-acre wilderness wildlife preserve, according to the posting. Visitors need an all-wheel-drive vehicle to get there, and the bathroom is an above-ground Porta Potty about 50 feet from the treehouse itself. Those wishing to stay here are encouraged to bring their own linens and the only electricity comes from a Goal Zero 500 watt solar generator which can power laptops and cell phones.
There is a gravity-fed faucet that supplies cold water to the treehouse and a six-gallon spring water dispenser. The treehouse also includes a miniature wood stove and propane cooktop.
For wildlife lovers, the host says early risers can spot crows, owls, hawks, grouse, falcons, bobcats, turkeys, foxes, and deer. The host maintains that bears in the area are "extremely shy but hungry", so the post warns those staying there to store their food properly.
So get your binoculars out and feast your eyes on the natural wonder of Fletcher, North Carolina, known for its limestone quarry and home to less than 10,000 residents.