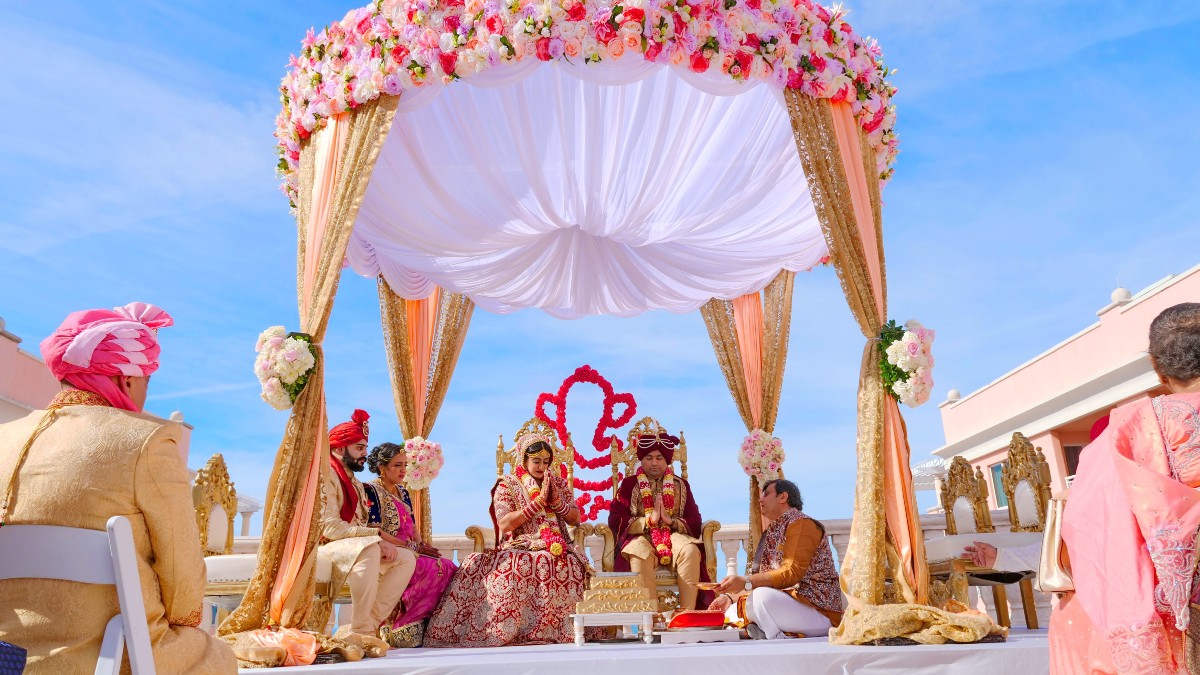 Thailand eyes big Indian destination weddings to boost tourism revenue
In a bid to increase revenue from tourism, Thailand is considering large Indian destination weddings. Thailand is betting on wealthy Indians flying to Thailand on their charter planes and staying in 5-star hotels for their larger than life weddings. So if you're planning the perfect destination wedding, you know where to go.
40% of Indian marriages in Thailand from overseas families
A senior tourism official has revealed to The Star that Thailand hopes to boost tourism revenue between 600-700 billion baht ($16-19 billion) by targeting Indian weddings and honeymooners. Thailand is known for its stunning blue beaches, thriving nightlife, and adventure activities. The perfect ingredients for a great destination wedding. While 60% of their Indian destination marriages were to residents of India, the rest were from overseas Indian families.
Also read: Thailand offers tourists the option to extend their visa for 45 days from October 1
Also Read: This Beachfront Hotel in Thailand Offers Rooms at Just ₹350
Thailand plans to host 400 Indian weddings in 2022
For example, wedding planners in Mumbai and New Delhi are working with Thai tourism representatives to offer Indian wedding packages in Thailand. In 2022, the beach destination plans to host 400 Indian weddings and a total of 500,000 Indian tourists. Ratchitar Thanakulfandilok, a wedding planner in Thailand told Nikkei Asia that the country has a strong reputation for hospitality, beautiful floral decorations and delicious food. He revealed that Indians who marry in Thailand are always impressed. So, are you planning to get married or spend a honeymoon in Thailand?