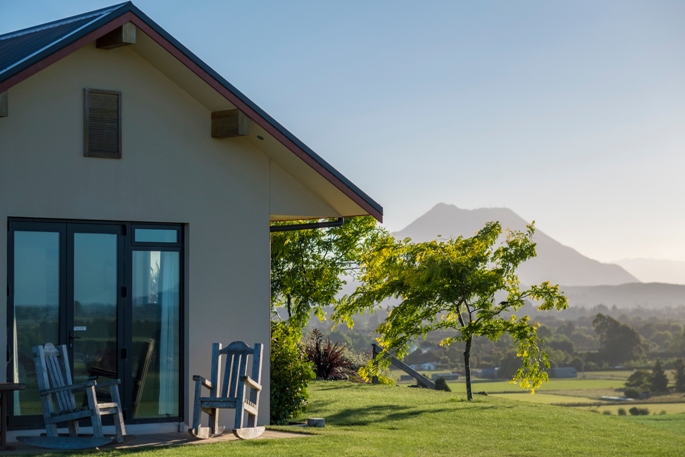 SunLive – Bridging the Urban-Rural Divide
Awakeri farmer Viv Barr manages a farm stay on her runoff and encourages others to do the same.
Viv says her stay at the farm allows guests to see what life is like on a New Zealand farm, which can help shatter public misconceptions about the industry.
"So few New Zealanders these days have a direct connection to a farm, so you have no idea what's really going on," says Viv.
"Providing farm accommodation gives people a taste of something they may not have experienced before and gives people a different perspective.
"There has been a lot of negativity towards the agriculture industry. The only reprieve we got was during the first Covid-19 lockdown, when people saw us as an essential service – but that seems to have faded. "
The big subjects
The accommodation, called Secret Lake Farm Stay, is a self-catering apartment separate from the main part of Viv's house and can accommodate one to three people.
In addition to taking care of the farm stay, Viv also moves livestock daily and teaches part-time at the Awakeri school.
Viv invites her guests into her own home for wine and conversation, and the opportunity to go to the farm to work alongside her.
"Some are just happy to hang out with the farm dog, but anyone enthusiastic enough can be given rubber boots and a jacket to go out and help me move the cattle in the morning.
"I have found that having people on the farm with me makes them feel comfortable enough to ask questions about some of the most controversial issues covered in the news. I have had conversations about live animal exports, bobby calves, waterway fencing, greenhouse gas emissions and many other topics.
"I'm really happy to have these discussions openly and allow people to form their own opinion.
"Those who come to the farm take pictures, ask questions, close the barriers for me and come in close contact with the animals. They witness how they are cared for, valued and respected.
"The guests then leave and share this experience with others – that's exactly what the primary industry needs. "
Fourth generation farmers
The runoff coincides with a 115 ha, 400 cow dairy farm run by Viv's son Matthew Barr.
"My son and daughter-in-law bought the dairy platform last month and this is the fourth generation in our family to work on this land. He has a daughter now – we would like to be a five generation farming family. Being in the same family for over 100 years, it is registered as Century Farm.
"We take care of the environment and our inventory and we have a long-term plan for that. "
Viv was introduced to farming at the age of 27 when she married her late husband – the country's third generation farmer. She says she understands how people with no farming experience may not see the full picture.
"I remember being surprised at the level of commitment required – it's really something you have to do every day," says Viv. "My husband was born to be a farmer. I see her son is the same.
"My family feels really lucky to have grown up on a farm; When the children moved to Christchurch for college, they began to reflect on their unique experiences growing up, in relation to their peers. In particular, I remember my son's surprise that we couldn't just leave the mail in the mailbox and expect it to be picked up and delivered!
Viv Barr with a rating of 9.9 / 10 Booking.com.
Highest rated experience
Viv's accommodation experience touches her guests – her farm stay was rated 9.9 from Booking.com this year. The rating comes from customer feedback and it took Viv five years to achieve it.
Only one other accommodation provider in the wider Bay of Plenty shares this rating, and only five other accommodation in New Zealand – motels, hotels, B & Bs and lodges included – are top rated.
"The most important thing about getting a good grade is delivering exactly what you promise. My farm stay is billed as "peace and quiet on top of a hill overlooking farmland, a lake with a backdrop of geothermal activity and Mount Putuaki", and that's what they get .
"I only know of a few other farm stays in our region.
"You don't need to have a separate apartment – it can be a room in your house or even a glamping facility. Once you have an organized internet presence, it's easy to make a farm stay work with your everyday life.
"I strongly encourage farmers to consider it.
Anyone seeking advice on operating a farm stay can email Viv via: [email protected]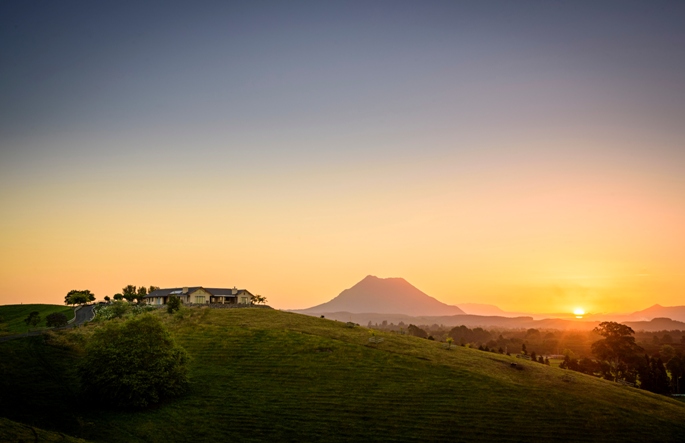 The views from the Secret Lake Farm Stay feature curious cows and Mount Putauaki / Edgecumbe. Photo: Viv Barr.