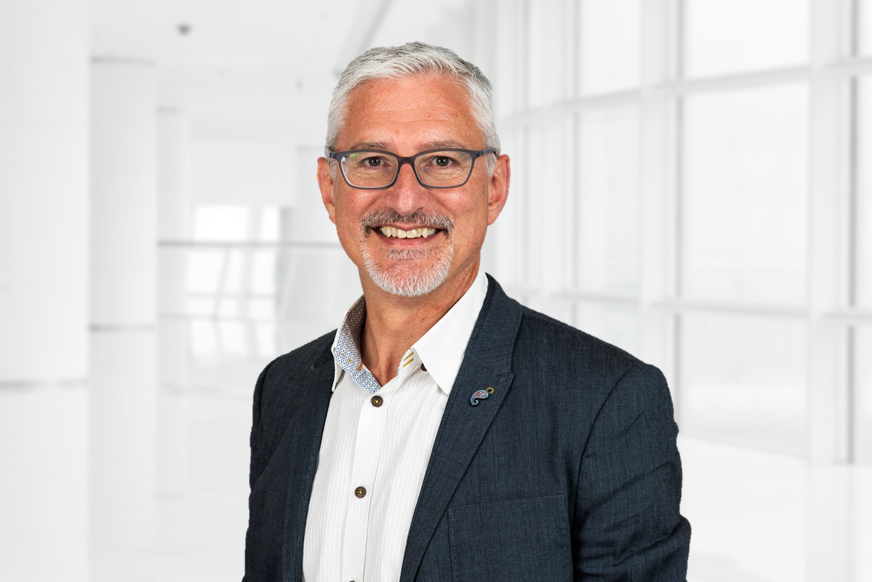 People: Clearwater International; Health Group; PM + M; Vineyard hotels; Liverpool John Lennon Airport
X
Sign up for free to receive the latest news straight to your inbox
Register now
Clearwater International, the global mid-market finance company, has appointed Julian Brown as Managing Director, as well as his addition to the company's international board of directors.
The appointment follows a period of record growth which has seen the company, which has an operation in Manchester, close more than 90 deals worth £ 7.6 billion and grow by more than 20% over the course of for the past six months. Julian Brown succeeds Michael Reeves, who, after leading Clearwater International as CEO since its inception almost seven years ago, has decided to focus on his role as UK Managing Partner and Board Member of the British company.
New CEO of Clearwater International arrives with nearly 30 years of experience in international corporate finance in Europe and North America and will work in all regions and with the company's 55 partners to execute a growth strategy overall business.
Brown spent 15 years at PwC building and managing its corporate finance operations in Spain, Canada and most recently the United States, as well as serving on its global corporate finance board of directors responsible for North and South America.
His background ideally positions him to move Clearwater International forward with its ambitious growth plans as well as to deepen the recently announced relationship with KeyBanc Capital Markets.
Julian Brown said: "Clearwater International is a company that has grown into an established, trustworthy and well-known brand across Europe in a relatively short period of time. I am both honored and touched that the partners have entrusted me with the exciting role of moving the company forward.
"The partners of this company are exceptional entrepreneurs and business people in their own right, and this resonates strongly with our clients. My role as CEO is to work with this incredible talent pool to help them realize their combined full potential as a business.
"I spent the summer months traveling to meet partners and staff around the company and I am excited not only by the quality, energy, dedication and professionalism of our employees, but also by the firm's client-centric culture.
UK Managing Partner and International Board Member Phil Burns, who led the research, said: "We are delighted that Julian has chosen to join Clearwater International and lead the future growth of our independent business. Julian has a proven track record and we are confident that with his leadership we will achieve our ambitious growth plans.
"He will also foster the development of our teams with an energy focused on our culture and values ​​that make Clearwater the trusted advisor to help our clients and our relationships achieve their goals. "
Michael Reeves said: "This is a good time to hand over the baton to a new leader of this incredible company. Over the past seven years the company has experienced phenomenal growth which has consistently placed us in the top 10 financial advisory firms in Europe.
"I am proud of what we have accomplished over the past seven years and I am confident in the solid foundation that has been laid for Julian to lead the future growth of our business. "
::
The Healthcare Group has appointed Lee Pinnington to the board of directors of its health and well-being activity Nugent Santé.
Promoted to Chief Compliance Officer, Lee is now Chief Compliance Officer of Nugent Santé. His promotion follows recent appointments to the Preston-based company board of directors of Rob Rigby, director of sales and Alison Wignall, director of operations.
Lee joined Nugent Health in April 2019, as Chief Compliance Officer after spending 11 years with Chase Templeton, a private company based in Blackburn.
Healthcare Group Managing Director Paul Nugent said, "I know Lee and have worked together at Chase Templeton and have always been impressed by his professionalism.
"Since joining us in 2019, Lee has been instrumental in providing state-of-the-art compliance systems that ensure we provide high quality service.
"He will play a critical role in the development of Groupe Santé businesses as we seek to expand our presence in the North before expanding the business nationwide. His responsibility will be to ensure quality service while working with our other directors of the broader Healthcare Group to help develop and communicate our competitive advantage.
The Healthcare Group now employs 27 people at its Lancashire headquarters, but expects its workforce to triple over the next five years.
::
PM + M, the accounting, business advisory and wealth management group based in Blackburn and Bury has welcomed its latest group of apprentices who will work in the audit, accounting and advisory teams, cloud accounting and tax.
Due to its continued expansion, the company has recruited four new apprentices. Marcus Feeney, 20, from Adlington, partially qualified apprentice, Jack Groundwater, also 20, from Preston, and Deenah Khan, 19, and living in Rossendale, join PM + M's office in Blackburn. Bury's office welcomes 18-year-old Ivan Lister from Rossendale.
New trainees will benefit from practical experience alongside classroom study as they work towards their qualifications.
Jane Parry, Managing Partner of PM + M, said: "Recruiting youth and sustaining our apprenticeship program is integral to how we grow and grow the business. We are proud that many apprentices stay with us on a permanent basis and it is always fantastic to see their careers blossom.
"These new members are all talented individuals with real potential, so we are delighted that they are now part of the PM + M team. "
Deenah Khan said, "PM + M is an extremely respected name in the Northwest, so my colleagues and I are very excited about our appointments. Our goal now is to maximize this opportunity and give our career a boost. "
::
With a growing portfolio of hotels and sites, Vine Hotels has strengthened its management team with the recruitment of three new general managers, including Jane Haselden who takes the reins of the Best Western Cresta Court Hotel in Altrincham.
Jane brings extensive senior management experience, including serving as General Manager at Aspen Hotels, Holiday Inn and Starboard Hotels.
Since June 1, the company has increased its workforce by 197 people. Vine Hotels has also experienced rapid growth over the past 12 months, most recently acquiring three hotels, including the Bredbury Hall Hotel in Stockport.
Vine Hotels General Manager Garin Davies said: "The three new members of our senior team have considerable experience in the hospitality industry and we are delighted to welcome them on board at an extremely exciting time for Vine Hotels. .
"Over the past 12 months we have invested heavily in our workforce and with the three new hotels we have recruited close to 200 staff while retaining much of the existing teams in our newly acquired properties. We have also invested in our sales team to ensure that these hotels are operating at their maximum capacity and profitability.
"We have grown considerably in recent years and this is only the start of our ambitious expansion plans for the future, as we continue to seek suitable properties to strengthen and develop our portfolio of quality and focused sites. Services. "
::
As the aviation industry continues to recover from the COVID-19 pandemic and Liverpool John Lennon Airport (LJLA) sees more passengers and flights again, the airport company has said it is delighted to be able to announce the latest additions to its apprenticeship program by recruiting three more apprentices.
The apprenticeship program is a key part of the airport's larger community program that is helping to make a difference in the lives of communities in the city area and equips local youth with the skills to develop a career in the city. airport. By combining work at the airport with their college education over the next four years, apprentices bring new ideas and new young talent into the business.
The three successful candidates were selected from a number of applicants keen on a career at the airport. BSM apprentice engineer Luke Whitehead, 19, from Bootle, and apprentice airfield ground lighting engineer, Jack Boyce, 16, from Aintree, will both take a mechatronics maintenance technician course. at Riverside College in Halton, nearby. In addition, 18-year-old Financial Apprentice Sean Hughes from Widnes will take an Association of Accounting Technicians Level 2 course with online specialist Kaplan.
The airport has been a long-standing advocate for learning, recognizing the benefit for young people looking for their first step into the world of work and for the company to be able to train and develop high caliber employees. Many former apprentices went on to take permanent full-time positions and developed successful careers at the airport.
Riverside College in Halton was chosen because it is Ofsted Outstanding for Apprenticeships, has an excellent reputation for providing high quality courses and is an ideal choice for apprentices working at the airport.
The college was instrumental in choosing the two local engineer apprentices and will provide ongoing support over the next four years of their studies.
Carol Dutton, Director of Human Resources and Community of LJLA, said: "After the challenges of the past 18 months, we are really excited to be able to restart our apprenticeship program and welcome our three new apprentices to the airport. .
"This important program is a fantastic opportunity and gives young people the skills to develop a career here at the airport, while in turn, they will undoubtedly bring new ideas and make a significant contribution to airport operations."
Jayne Smith, Head of Skills and Business at Riverside College, said: "We are delighted to be working with such a prestigious employer in the Liverpool City area to help them develop their future workforce and support the sector. at the end of the pandemic. stronger than ever.
"The apprenticeship program is an ideal way to train employees by combining on-the-job and off-the-job training, and we are delighted to be supporting these new apprentices as they begin their professional journey at the airport.