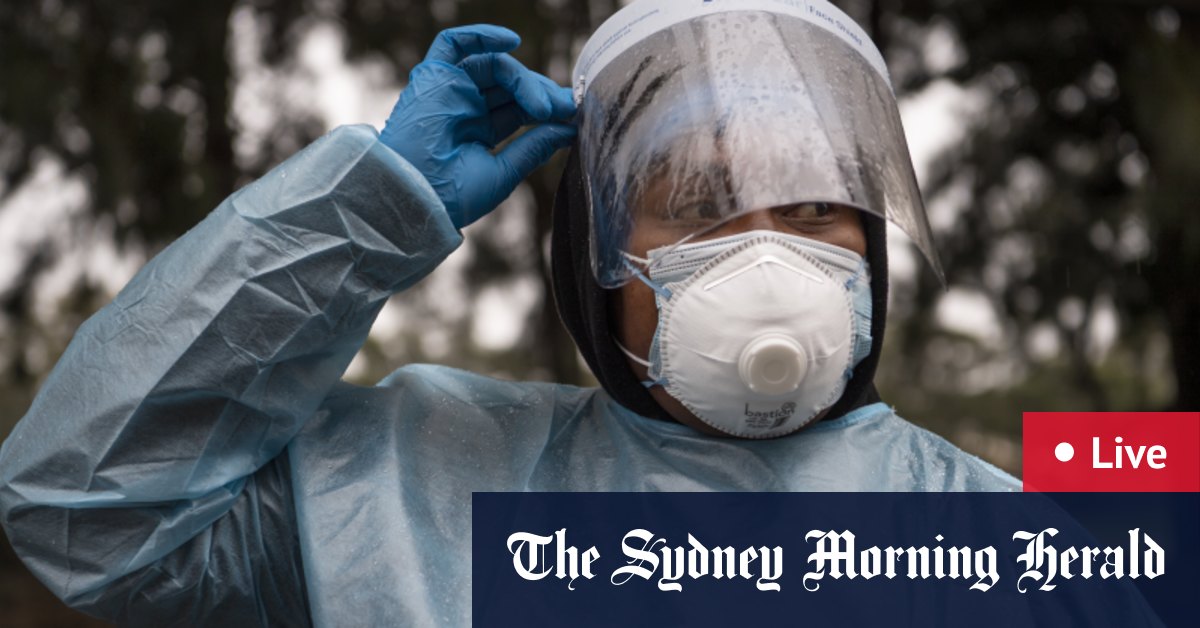 NSW's COVID Cases Rise, Victoria's COVID Cases Rise, Qld's COVID Cases Rise, NSW Lockdown Continues, Victoria Lockdown Continues, Pfizer's Eligibility Expands to Victoria
Federal Education Minister Alan Tudge said he remained very concerned about the continued impact of school closings on children's mental health, as he applauded NAPLAN's better than expected results.
"We know what the data is saying out there [on mental health]. In my home state of Victoria in particular, we have seen significant spikes in calls to Lifeline children, to Headspace centers, a doubling of calls to the Butterfly Foundation which deals with eating disorders, which is a condition. so insidious, "Mr. Tudge told reporters Wednesday.
Her comments come as Australia's Children's Commissioner Anne Hollonds said she fears the disruption caused by school closures will create a 'lost generation of children' and called on the national cabinet to address the issue .
Mr Tudge said the plan to reopen agreed by the National Cabinet was "very clear" that once vaccination rates of 70 and 80% are reached, society will reopen, including schools.
Pressed on whether new national guidelines were needed to ensure a consistent approach across the country, Mr Tudge said it would be up to state governments and independent and Catholic school authorities to make specific operational decisions regarding their schools.
The NAPLAN 2021 results, released on Wednesday, showed that Australian students' literacy and numeracy skills had not suffered from the bottlenecks last year, compared to 2019. The results even improved in some areas such as than reading in Grades 3 and 5 and writing in Grades 7. Schools in NSW were closed for seven weeks last year and schools in Victoria for more than 20.
Mr Tudge said the results were "excellent news" and a testament to the work of teachers, parents and students over the past 18 months. But he cautioned that the data, which has yet to be broken down into subgroups, may not give a full picture of how specific cohorts, such as indigenous or disadvantaged students, have performed during extended periods of distance learning.
"It may hide some cohorts that have really struggled, and we constantly hear that some kids have completely disengaged, and we have to be very aware of that and make sure that we can get these kids up to speed."