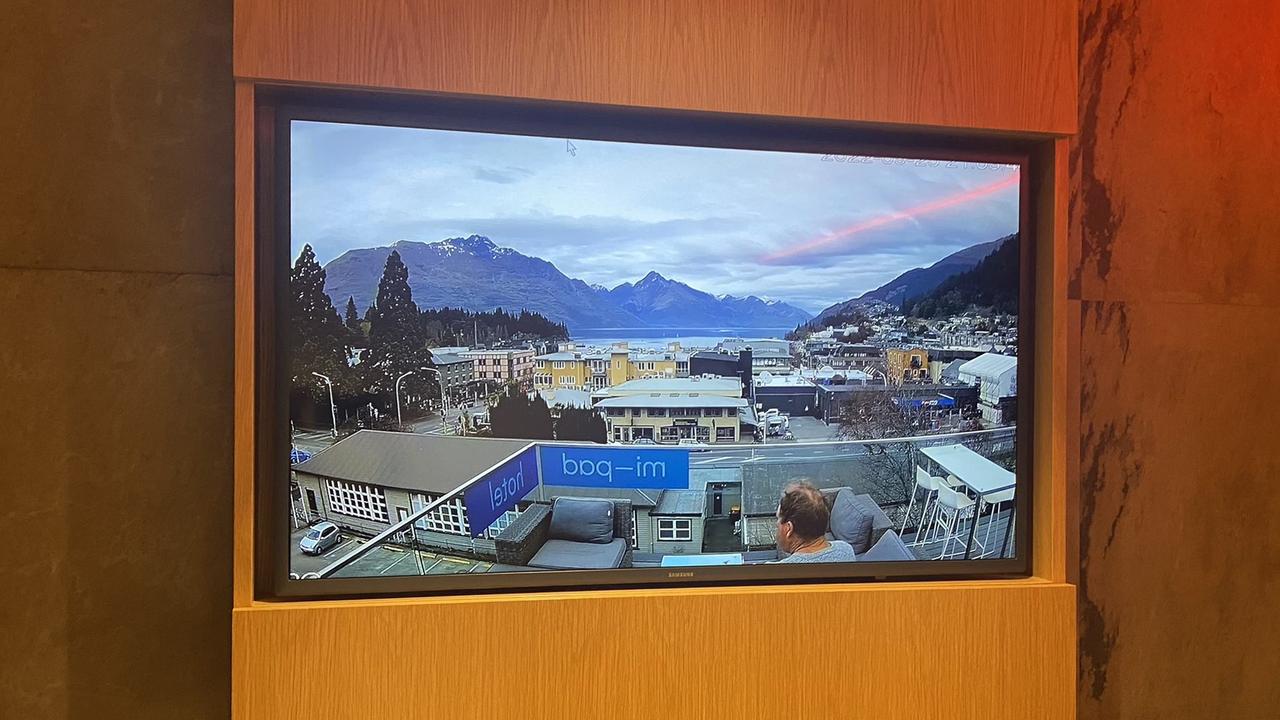 New Zealand Woman's Epic Hotel Booking Fails in Queenstown
A recent visitor to Queenstown was surprised to find that the 'lake view' from her room was not what it seemed.
After booking a surprisingly affordable suite at the Mi-Pad Hotel on New Zealand's South Island, Miriam Moore was shocked and amused by what she found.
Instead of a sweeping panorama of Wakatipu, she found the room had a TV feed from a rooftop camera view, New Zealand Herald reports.
Ms Moore said she and a friend booked the listing on the promise of 'mountain view, lake view, city view' for their lakeside stay.
Deliver the news you want, when you want with Flash. More than 25 news channels in one place. New to Flash? Try 1 month free. Offer ends October 31, 2022 >
His guess was that it must be referring to the video feed from the television, as the only window looked out onto the road at the back.
After booking online, she was attracted by the promise of the view. "Fair play for them," she wrote.
The hotel's website describes rooms as modern with "options for panoramic views of the Remarkables Mountains or scenic views of Lake Wakatipu," though that's "(subject to availability)."
The hotel has confirmed that all rooms have the ability to stream live views from cameras on the side of the hotel, to allow everyone access to the stunning lake views. The rooftop terrace social area is open to all guests.
Although Ms. Moore said it was a little cheeky, she didn't mind.
"It was affordable and we were barely in the room. We were enjoying Queenstown," she said.
The high-tech solution to sharing the view comes as the price of lakeside accommodation rises over the summer.
This Christmas, rooms in Queenstown and self-catering baches – a New Zealand term for small holiday homes – have increased by almost a third, up 31% from last year according to Bachcare.
With the first summer of open borders and no Covid travel restrictions, those renting accommodation expect there to be a premium on quaint rooms.
Views of Lake Wakatipu are a sought after commodity.
For the first week of December, Airbnb has an average room rate of NZ$530 (A$460) per night in Queenstown, compared to NZ$300 (A$260) in Wanaka and Cromwell.
At between NZ$175 and NZ$199 (A$150 and A$175) per night, the rooftop camera might be a more economical option.
This article originally appeared on the New Zealand Herald and has been reproduced with permission