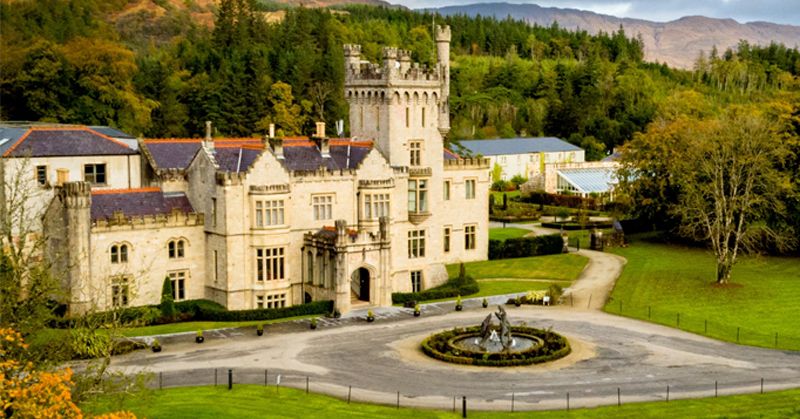 Lough Eske Castle crowned # 2 of Ireland's best hotels – Donegal Daily
Donegal's 5-star Lough Eske Castle has been named one of Ireland's best hotels.
Lough Eske Castle, outside Donegal Town, has been recognized as # 2 in the Best Hotels in Ireland category in the annual Condé Nast Traveler Readers' Choice Awards.
The awards are the oldest and most prestigious recognition of excellence in the travel industry and are commonly referred to as "the best of the best in travel".
Dónal Cox, Managing Director of Lough Eske Castle, said: "It is a great honor to be recognized as one of Ireland's Top Ten Hotels by Conde Nast Traveler Magazine readers for the fourth year in a row. This faithfully reflects the dedication and hard work that the Chateau team has shown over the past few years, especially during these difficult times for our industry. We strive to continually provide the best of Donegal hospitality to our guests and look forward to welcoming you all to Lough Eske Castle.
Over 800,000 Conde Nast Traveler readers submitted responses assessing their travel experiences around the world to provide a comprehensive overview of where they look forward to returning.
The complete list of winners is published exclusively online at www.CNTraveler.com/rca.
Named one of the ten best hotels in Ireland by Conde Nast Traveler magazine, Lough Eske Castle is an award-winning five-star hotel located in the south of County Donegal. The castle sits nestled in a 43-acre woodland estate along the shores of Lough Eske at the foot of the Bluestack Mountains, just a ten-minute drive from Donegal Town.
Lough Eske Castle crowned # 2 of Ireland's best hotels was last modified: October 6, 2021 through Rachel McLaughlin