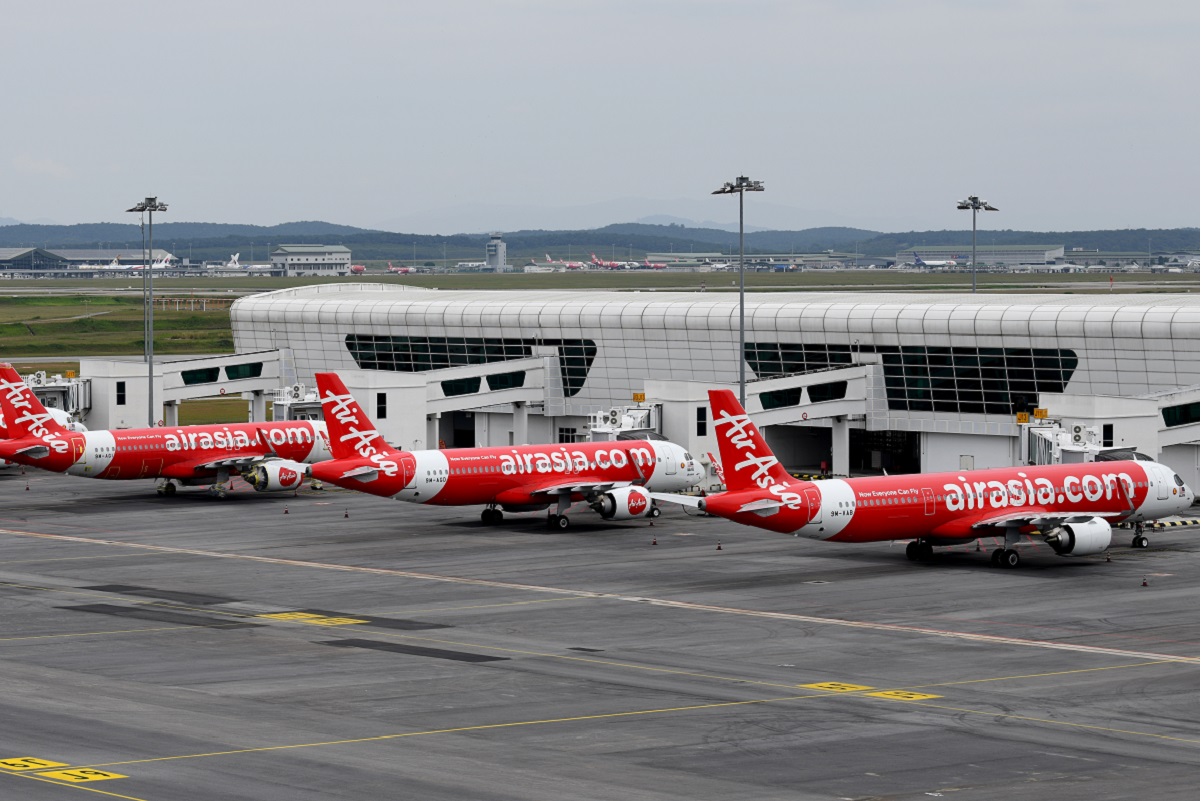 AirAsia Partners with LADA to Revitalize Langkawi Tourism with Measures in Place to Improve Travel Safety
KUALA LUMPUR (September 14): AirAsia Group Bhd intends to play an important role in revitalizing tourism in Langkawi as the island is expected to reopen as part of the tourism bubble program from September 16.
During a virtual press conference today, AirAsia Malaysia CEO Riad Asmat said the AirAsia super app is working with the Langkawi Development Authority (LADA) to catalyze the island's tourism revival.
"Travelers can now book their trip to the airport and on Langkawi Island, confirm their flights and accommodation in Langkawi, and complete their duty-free shopping, all on one platform: the AirAsia super app. .
"The AirAsia Super App is working with LADA to deliver a new digital, contactless, tax-free shopping experience that will see same-day and island-wide delivery to Langkawi hotels by the end of this month," he added.
He noted that AirAsia Malaysia will resume flights to and from Langkawi with 90 weekly flights departing, 63 from Kuala Lumpur, 14 from Penang, seven from Johor Bahru and three from Ipoh and Kota Bharu respectively.
"Since the government announced the Langkawi Travel Bubble Standard Operating Procedures (SOPs) last week, we have seen very strong seat uptake in Langkawi, especially with the low RM12 fares and RM99 SNAP offers. AirAsia, "he added.
He noted that on the day of the announcement, the airline has sold nearly 30,000 tickets and is currently on track to reach 200,000 with the necessary promotions and offers in place.
Riad said that this clearly indicates a strong pent-up demand for travel and that AirAsia is committed to working with the government, Tourism Malaysia, LADA and all industry players to make it a success.
AirAsia Super App CEO Amanda Woo said AirAsia Ride, the online calling platform recently introduced by the group on the AirAsia Super App, is expected to offer its services in Langkawi.
"At present [AirAsia Ride] is only available in the Klang Valley, but we are very happy to announce that we are arriving in Langkawi from September 16th.
"Customers can expect more affordable rides and cheaper airport trips that you can get on the AirAsia Super App compared to other market players, from your home to the airport as well as Langkawi. even, "she added.
LADA CEO Nasaruddin Abdul Muttalib said AirAsia's initiative will not only revive travel to Malaysia, but also revive Langkawi's tourism industry.
"We believe AirAsia's initiative to create new routes will help strengthen Langkawi's potential as a premier island destination among domestic tourists. We hope their arrivals will help us achieve our economic goals, aside from ensuring that Langkawi remains the preferred vacation spot for tourists from all over the world.
"Our goal is to receive 400,000 visitors in three and a half months," he added.
Nasaruddin also noted that according to the Malaysian Hotel Association (MAH), the average booking rate for hotels in Langkawi stands at a 50% occupancy rate, mostly held by its four and five star hotels.
"For three-star hotels and below, booking figures are still low, currently around 20-30%," he said.
Responding to safety concerns, Riad ensured that the group had thoroughly prepared and implemented strong and comprehensive health and safety protocols to ensure that all guests could travel safely.
"Our self-registration system on the AirAsia super app is our latest innovation that integrates data from certified healthcare providers to transparently verify a traveler's eligibility based on their test and / or vaccination certificate. .
"Our comprehensive travel procedures ensure the safety and well-being of our customers and employees through our close and continuous cooperation and engagement with health and aviation authorities at local, regional and international levels", he added.
Nasaruddin also said that while reopening the island's tourism sector is crucial to reviving its local economy and livelihoods, there is also a need to strike a balance with security concerns.
"To address this concern, LADA introduced MySafe Langkawi certification as a compliance standard for tourism stakeholders to ensure the availability of their premises. Also as part of the MySafe Langkawi campaign, one of the requirements is that all their workers should be 100% vaccinated.
"All incoming tourists are required to adhere to all SOPs and take additional preventative measures for their own safety and a smooth vacation experience," he added.
He also noted that in the event of an outbreak, a quarantine hotel with 120 rooms and medical support has been prepared.
"If tourists can't afford to stay at the quarantine hotel, we have a low-risk quarantine and treatment center (PKRC) with almost 100 beds. During this time, the cases of categories 3, 4 and 5 will be admitted to a public hospital, "he said.
At the lunch break today, AirAsia shares were up two sen or 2.17% to 94 sen, valuing the group at RM 3.63 billion.