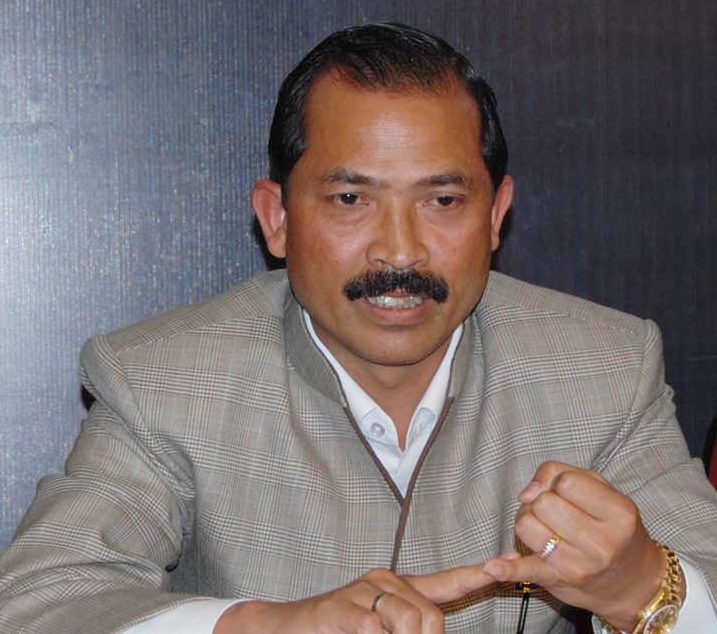 A border pact has been signed for a 5-star hotel: the head of the MPCC
SHILLONG, April 25: State Congress Leader Vincent H Pala on Monday linked the controversial Memorandum of Understanding signed with the government of Assam to the five-star hotel under construction in Khanapara.
He told reporters that the state government only addressed the issue of the interstate border dispute after some government "bigwigs" took over ownership of the hotel.
According to him, there was confusion at the level of the administrative jurisdiction. He said the land on which the hotel is being built falls under Meghalaya, but planning permission has been withdrawn from Assam.
Pala said the attempt to resolve the dividing line was to ensure that the hotel comes to Meghalaya so that it can be issued gambling and online gambling licenses by the government of India. State.
He said the People's National Party-led government made changes to building regulations within a month after the Urban Affairs Department (UAD) was removed from Hamletson Dohling of the People's Democratic Front. The five-star hotel has over ten floors.
UAD is currently owned by Sniawbhalang Dhar of the NPP.
"If we are looking correctly, the first thing the government did was change the minister for urban affairs and then change the building regulations. After that they tried to solve the border issue and now after signing the MoU they are planning to issue license for gambling," Pala said.
He claimed that the attempt to resolve the border dispute was not for the good of the people but to protect and serve the interests of those in the government who bought the five-star hotel.
The Lok Sabha member also claimed that the signed MoU on the first six areas of divergence is illegal on the grounds that there are no witnesses. "Every time you sign an agreement, there should be a witness. This memorandum of understanding will not be accepted by the courts," he said.
He said the state government rushed to sign the deal without consulting Hima, Syiem and Autonomous District Councils.
"What is the need to rush to solve the problem that has been unresolved for so many decades? The government could have waited another 15 days trying to reach out to all stakeholders," the state Congress leader said.
He asked why the government opposes the revision of the memorandum of understanding when the majority of the population is unhappy with it. "Attempting to solve the border problem creates more problems," he said.